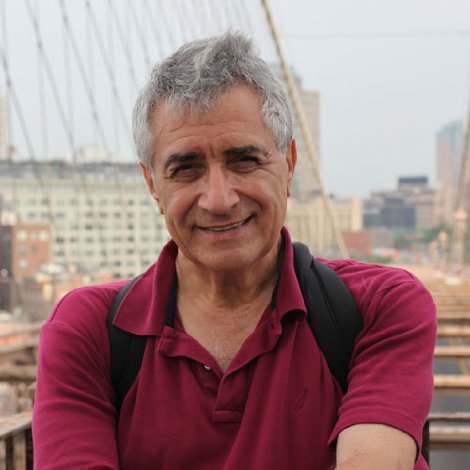 Edmund John Messina MD was born in Brooklyn, New York. He currently resides in mid-Michigan with his wife, Jayne.
He and Jayne founded The Michigan Headache Clinic, located in East Lansing, MI.
Dr. Messina wrote The Spattered White Coat in order to preserve the life-altering experiences which brought him into the medical world. It is hoped that this book will help patients understand what forms a doctor. It is also hoped that the book will revive old feelings in doctors who may be losing interest in the proper practice of medicine.
Prior to becoming a doctor, his unusual life experiences from many places around the globe, have given him a unique perspective as a writer. In those days, among other experiences before medical school, he was involved in screenwriting and directing small independent films. In addition to his latest book, The Spattered White Coat, his non-fiction work has related mainly to neurology and computer technology. His latest book chapter is "Evaluation of the Headache Patient in the Computer Age, in Headache and Migraine: Biology and Management, Elsevier, January 2015. 

In 2006, he teamed up with his son, Dan Messina, to make the documentary, "Life and Migraine" for public television, which won the NHF Media Excellence Award. They also collaborated on an episode in the "Mystery Diagnosis" television series. Dr. Messina wrote, directed and edited a feature film about abuse and self-advocacy called "Lily's Mom." It won a Drama Award shortly after its independent film festival release in 2011, teaming up with his son, Marc Messina. His wife, Jayne, and daughter, Jill Bunting, have helped him produce numerous medical education internet programs.

He has a special interest in the application of computer technology to medicine and he was recently awarded a patent on an artificial intelligence engine which is being used for patient history taking and education.